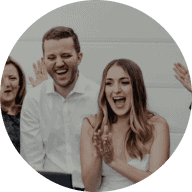 A game-changer for me in this whole process!
"This course removes the headache of figuring out how to organize things, what to do when, how, and even explains why. This type of information absolutely can't be found on Pinterest"
Rachel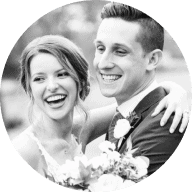 Are you planning a wedding? You need The Master Plan!
"Jamie's advice helped us clarify what we cared about most for our big day, set our budget in alignment with those priorities, and choose a fantastic vendor team. My friends and family were surprised that I wasn't more stressed throughout the wedding planning, and that's in large part due to Jamie's guidance and perfectly paced timeline.."
Melissa