Backyard Wedding Goals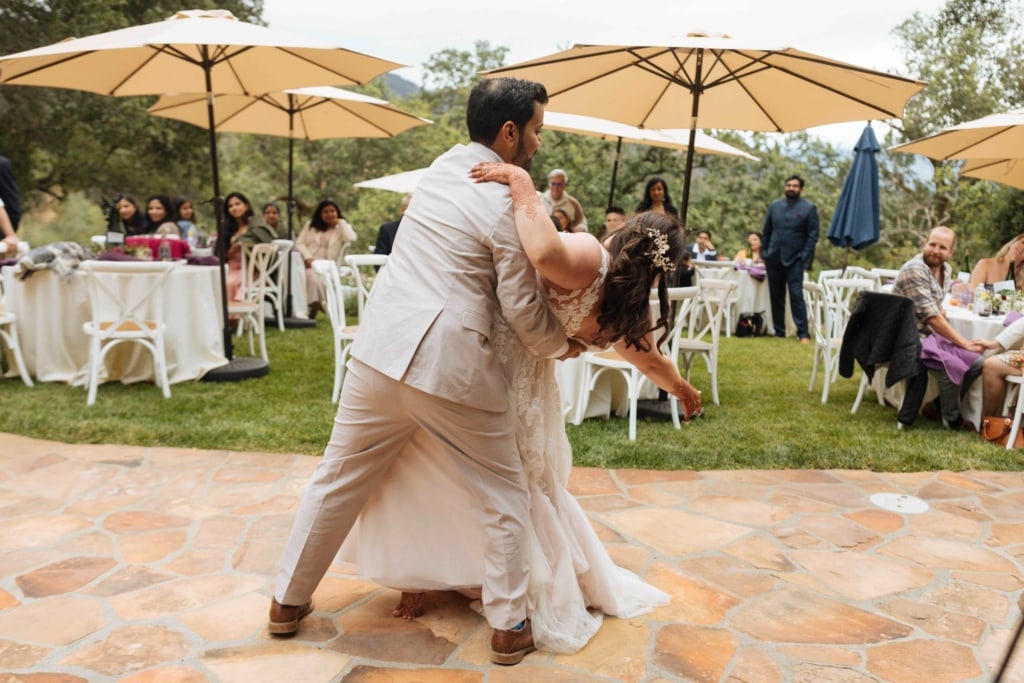 Jill + Antik
Calistoga, CA
45 guests
$50,000 budget
Top priority: Good food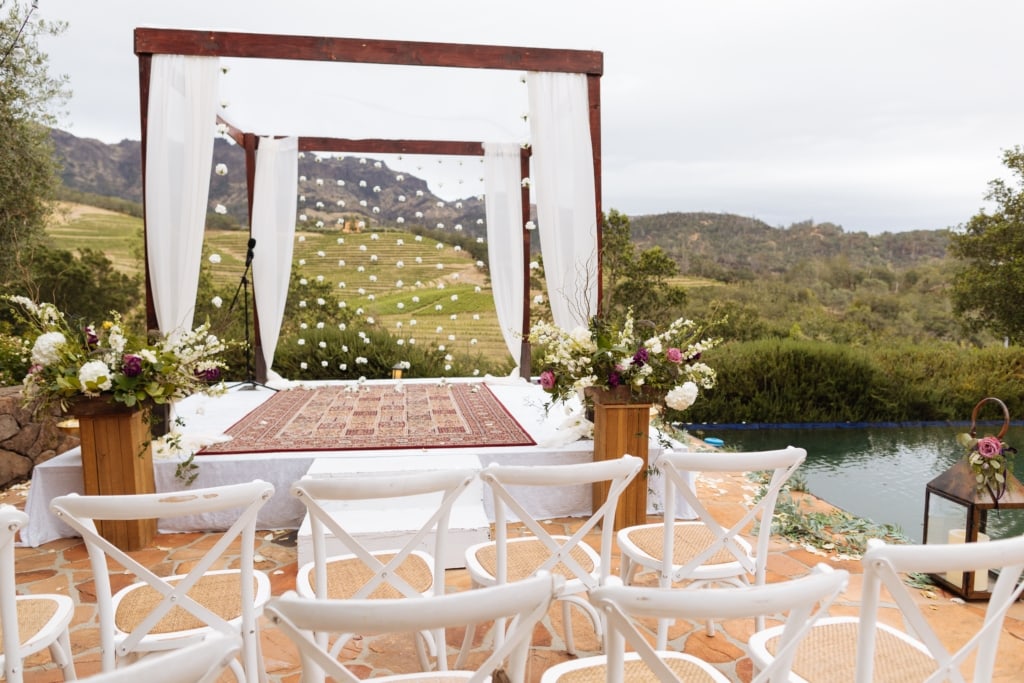 What was your experience planning your wedding?
"Our original date was June 2020, but we had to postpone twice in order to ensure that my husband's family could travel from overseas to attend. In some ways this added time was a blessing because I was able to hand-make more items that I never could have done in a few months. I was able to paint watercolor table signs and refurbish my great grandmother's chest to use as decor. These personal touches made our day really special."

-Jill
What was your favorite part of the day?
"My husband wore his late father's watch that hadn't worked in many years, and while taking detail photos the second hand started ticking."

-Jill
Advice for other couples?
"A backyard wedding can be really amazing and special, but do the math and shop around for vendors to make sure it makes sense for you. It will likely take more work, time, or cost to create what you are envisioning than you may anticipate, so be willing to compromise on some aspects to make it work."

-Jill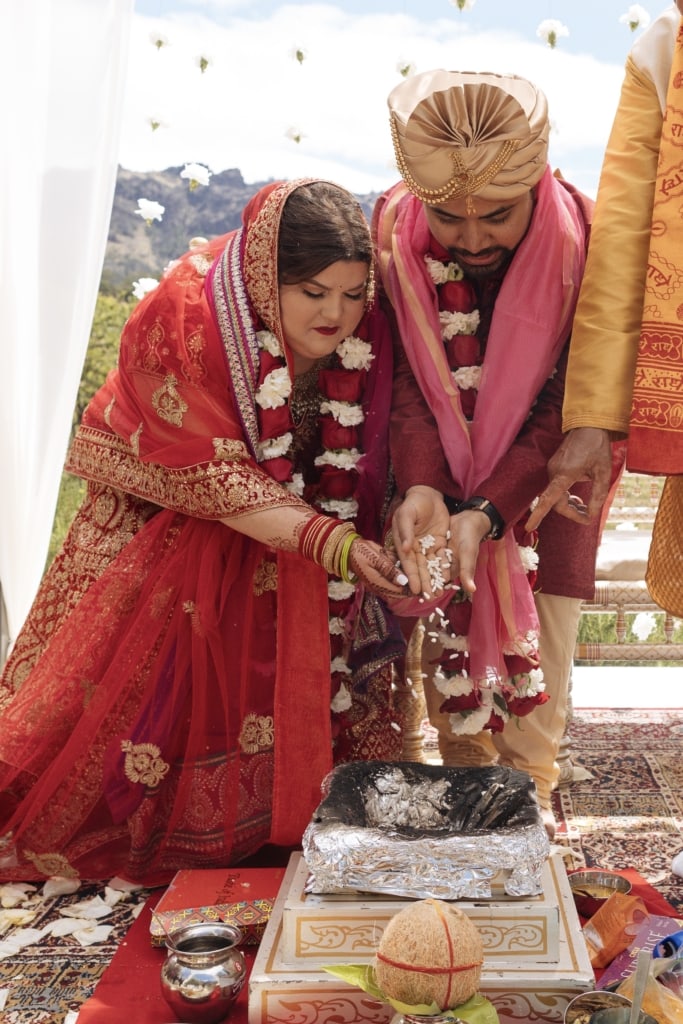 Vendors
Photographer: Simone Anne @simone_anne
Hair and Makeup: Ashley Goularte @_amgartistry
Floral: Vanda and Stems Floral Design @Vandafloraldesign
Rentals: Bright Event Rentals @brighteventrentals
Mandap: Avasar Rentals @Avasarmandap
Videographer: Yours Truly Media @Yourstrulymedia
DJ: James Case @case_entertainment
Food: Elaine Bell @Elainebellcatering
Cake: Flour and Bloom @flourandbloomcakes
Wedding Coordinator: Sarah Prentice @SarahlayPrentice