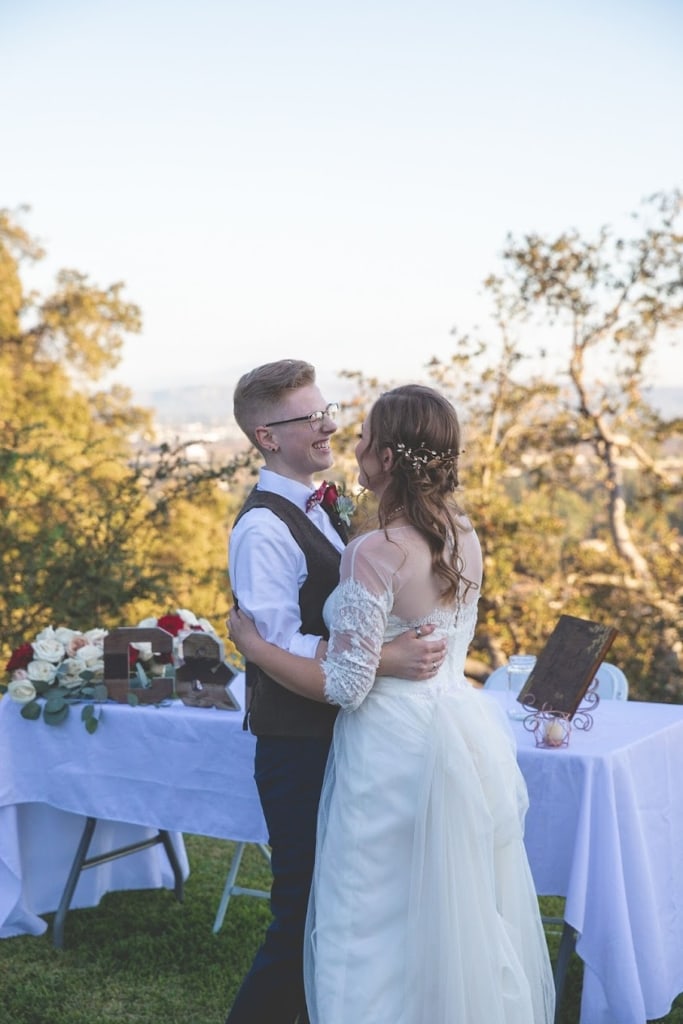 Erica + Caitlin
Duarte, California
$9,000
90 Guests
Priorities – Budget & Experience
Erica & Caitlin's top priorities were to stay within their budget and create something beautiful.
I think together we made this happen!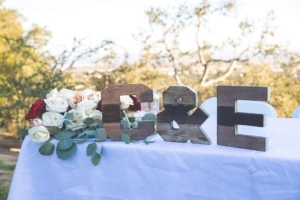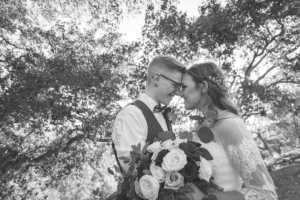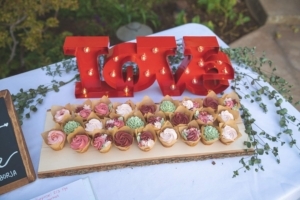 Wedding Day Vision
The vision was a rustic wedding with a backyard feel. They used a home of a friends up in the hills of Duarte. The view was amazing, so they wanted that to be the star (second to them of course). They asked for a lot of wood tones, off whites and greens. Because budget was such a high priority, I as their planner entered them into a TON of Instagram contests and giveaways so that they could win a few free wedding services!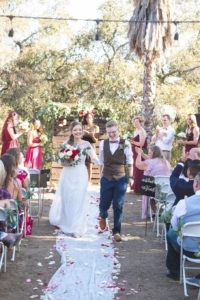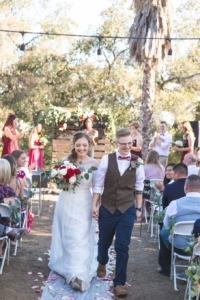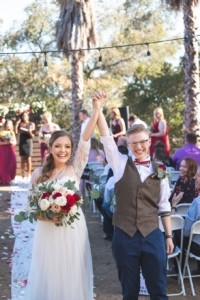 Advice for Couples Still Engaged
"The biggest advice I will give is that any budget is doable, if you are realistic of the expectations. Sometimes we have champagne asks with a beer budget, so knowing where your money can take you is important. The couple used a lot of first time vendors and understood that while the pricing was super affordable, it came with the learning curve of this being a new skill for their vendors. The take away is that it is possible to throw a 90 person wedding for under $10,000. Caitlin and Erika were realistic and just wanted to have something that looked nice and put together, which we accomplished. That is the key."  ~Zabrina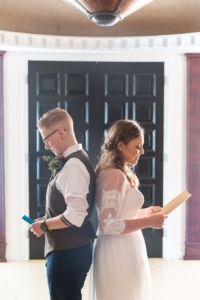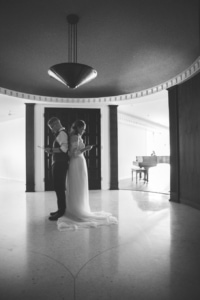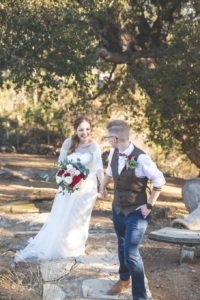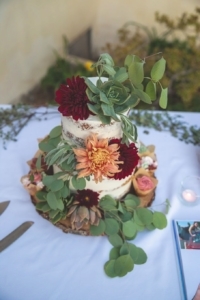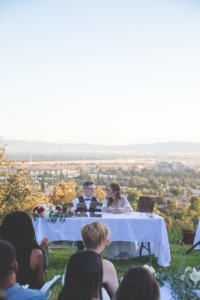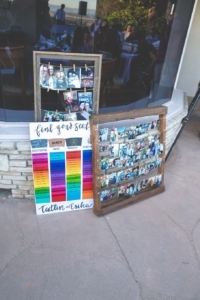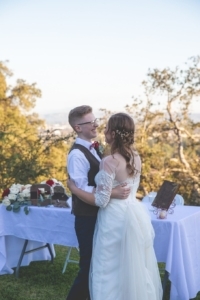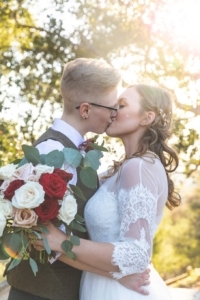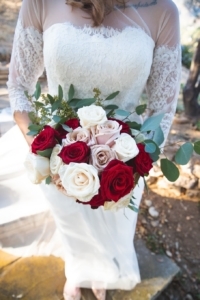 Acknowledgements for Erica & Caitlin's Wedding
Photographer – @Peterhphoto
Wedding Planner – @thegayagenda.co
Baker – @_granddaughter
Florist – @commonwealthfloral
Rentals – @arcadia_party_rentals
Dresses – @davidsbridal
Decor – @settowedla