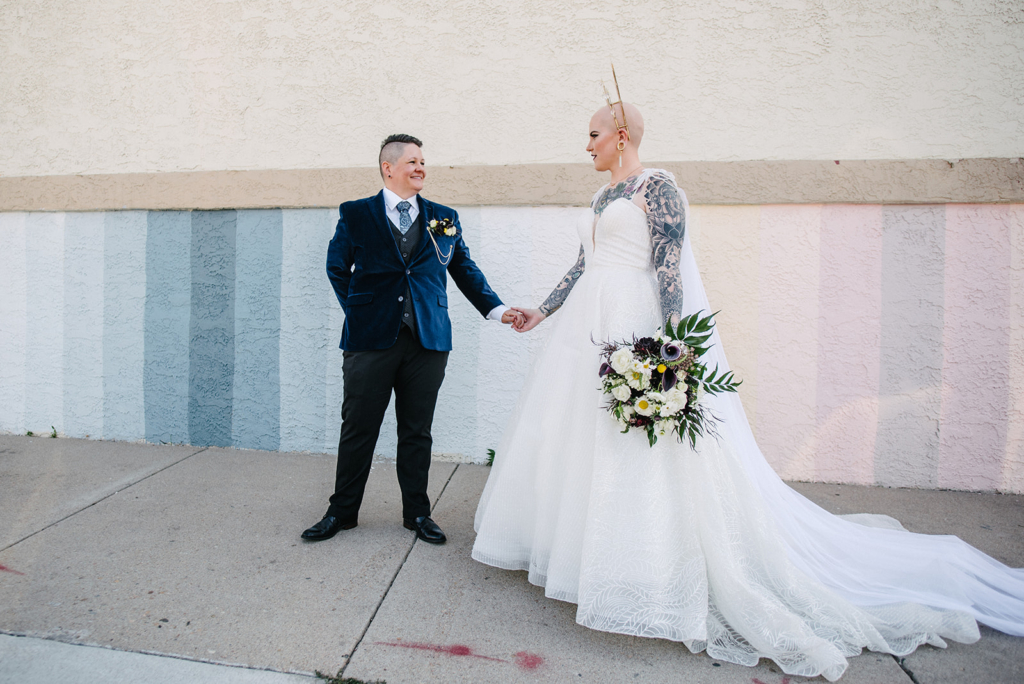 Kayln + Annie
Denver, CO
$15,000
70 guests
Priorities – To have the queerest, fiercest celebration of love and community!
Wedding Planning Experience
"A lot of stop and go. We were engaged in 2019 (twice- she asked me in March and then I proposed to her in June) and we planned for a September 2020 wedding. We postponed our wedding for the following year but with the Supreme Court being up in the air and our right to marry being in question, we decided to elope and then have our big wedding the following year. 
Our biggest joy in planning was deciding on our overall vision, outfits, wedding party outfits (the flower girls were in sequined suits), and finding rad Queer vendors who would uphold our vision and understand the importance of our intentional and 'unconventional' choices."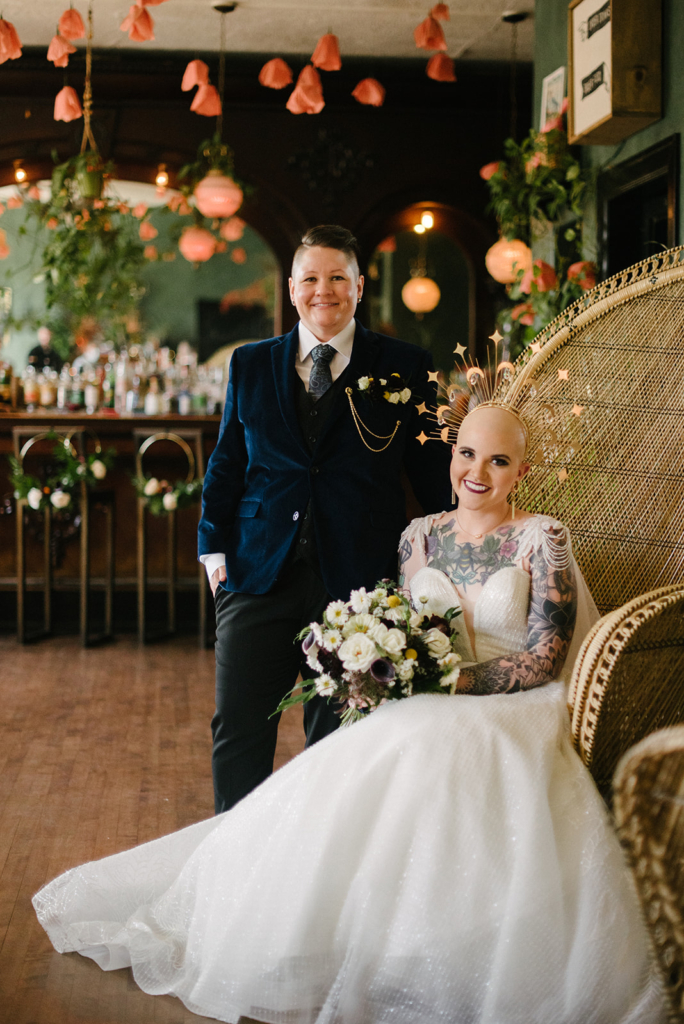 Advice from Kayln…
"Be intentional with your guest list. Don't invite people because you feel obligated to- you'll want to be surrounded by your absolute favorite people. We only invited people who know us as a couple and have supported us to this point. We expect our guests to hold us to our vows and a distant cousin's plus one won't do that. You're also going to have your pictures forever and you don't want people you don't know getting more camera time than your close friends and family.
Question tradition and old rituals. Find what suits you and throw everything else out. If you love Chipotle and axe throwing, have it at your wedding (we did!) and our guests loved it too.
Don't want to do a dance with your parents? Then don't! (We opted to do shots of Fireball with our moms instead)."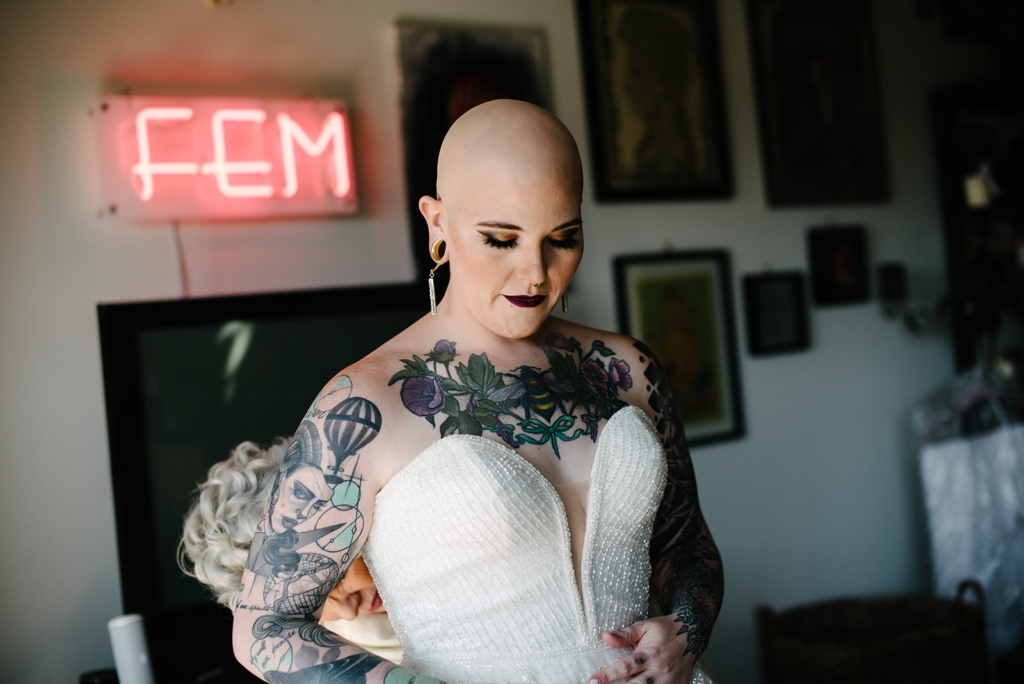 The Day Upon Reflection
"Seeing each other at our first look- after years of planning and saving our outfits for our BIG day, it was amazing to see the first peek of it all finally coming to fruition." ~ Kayln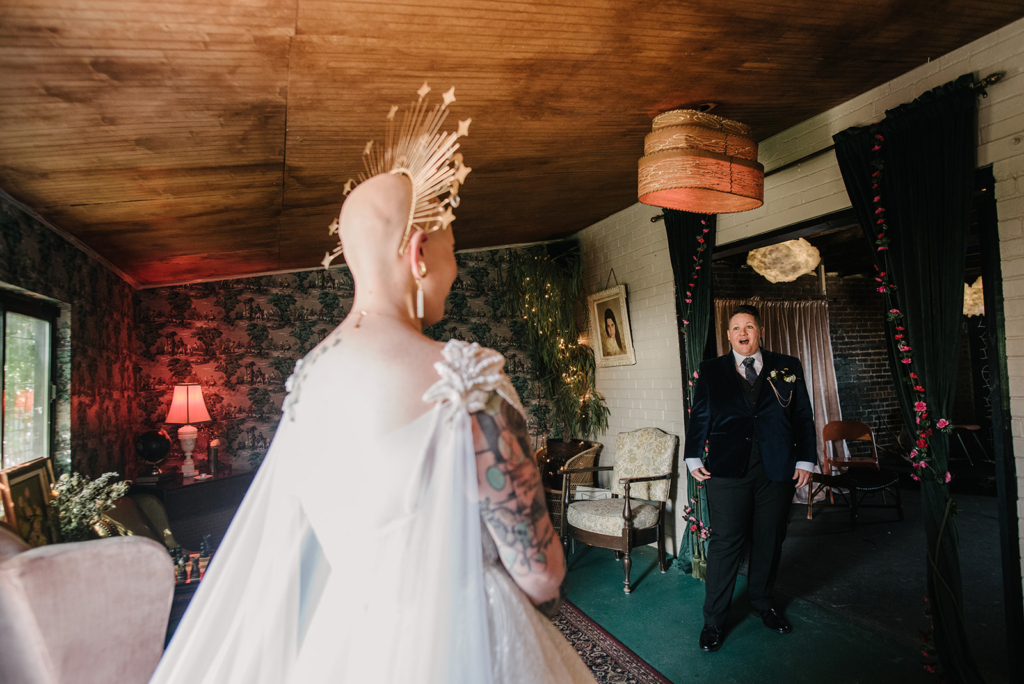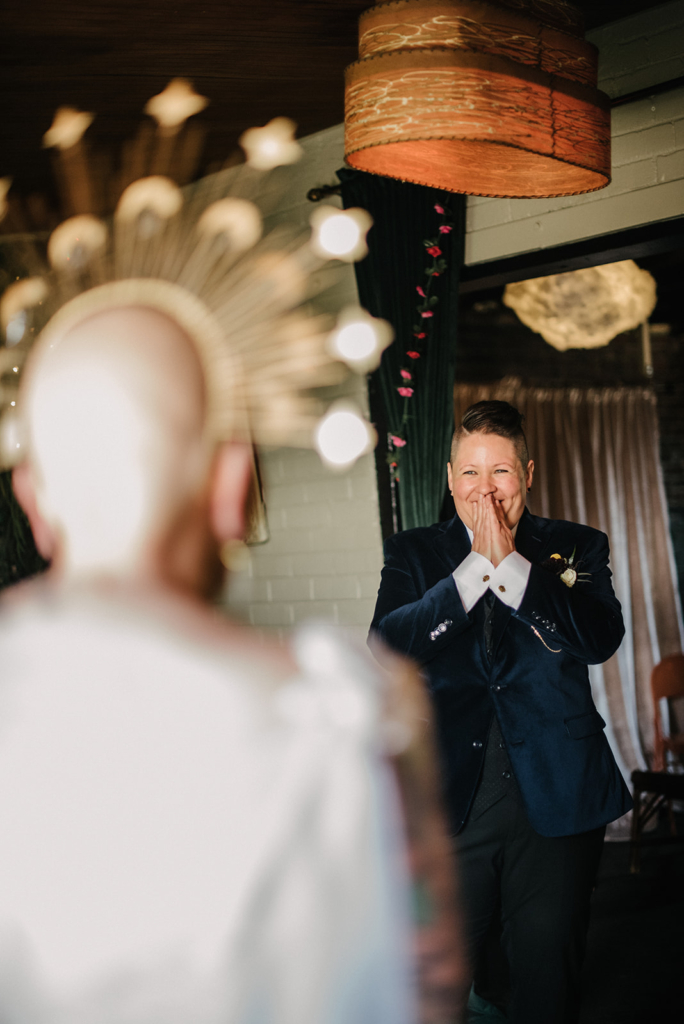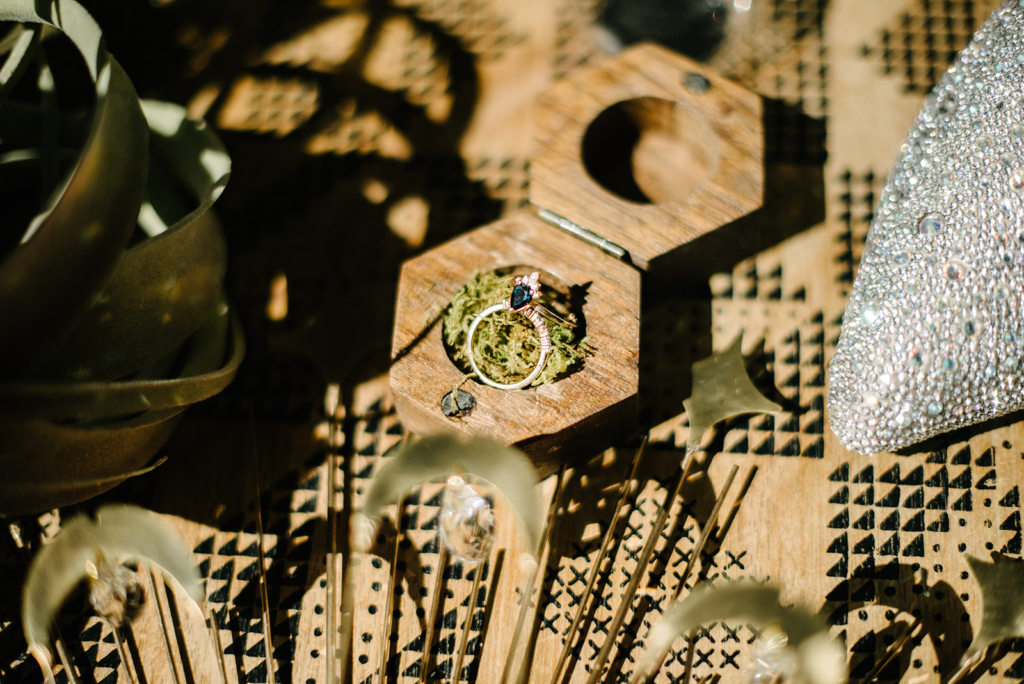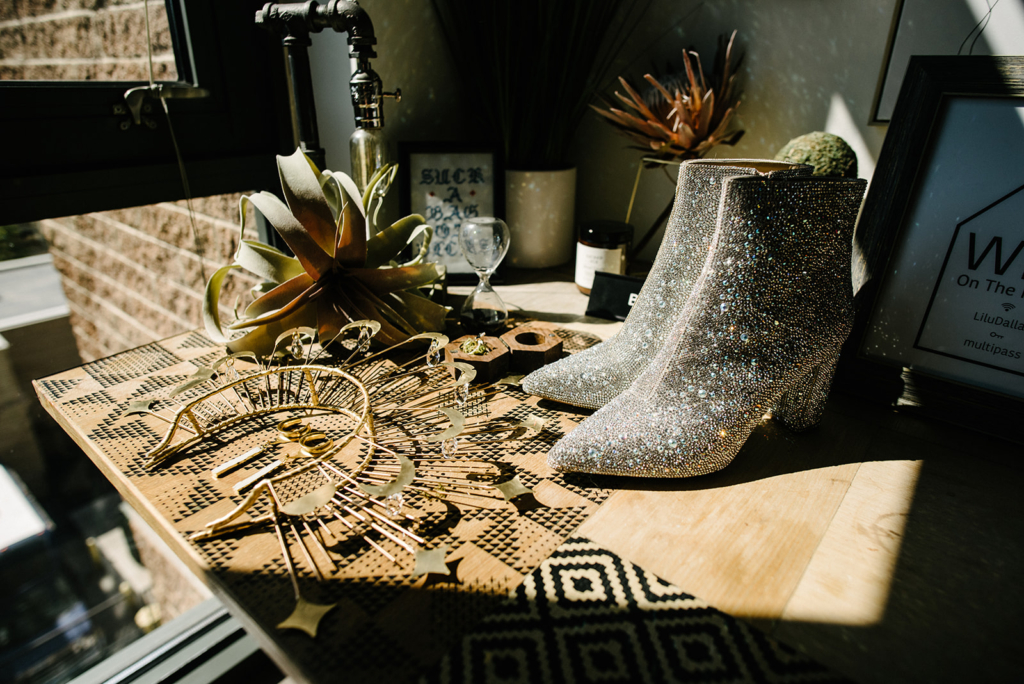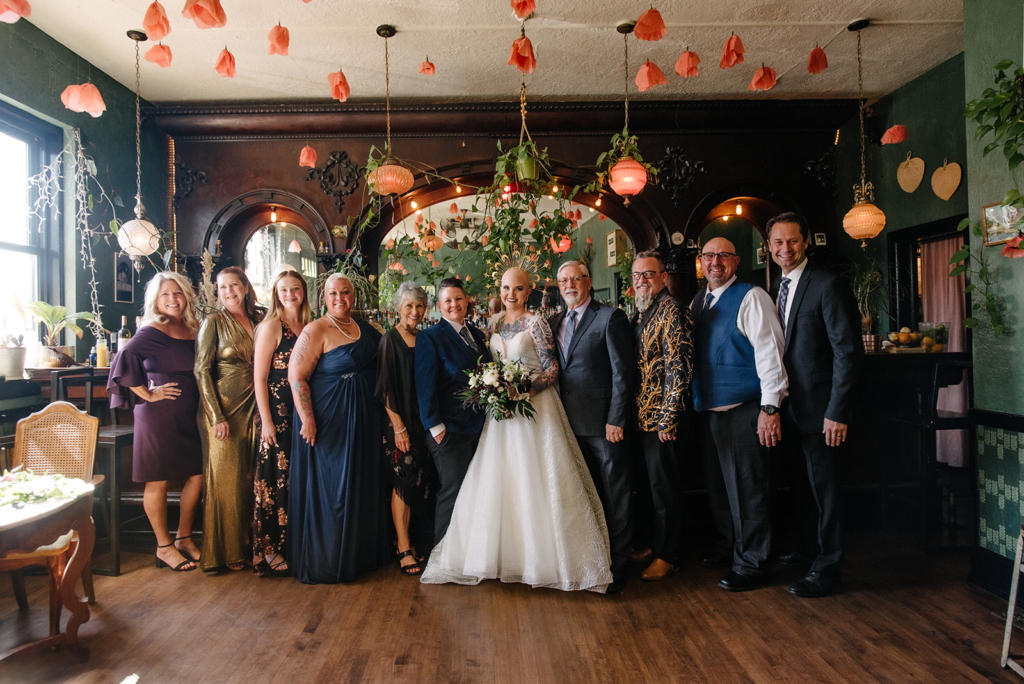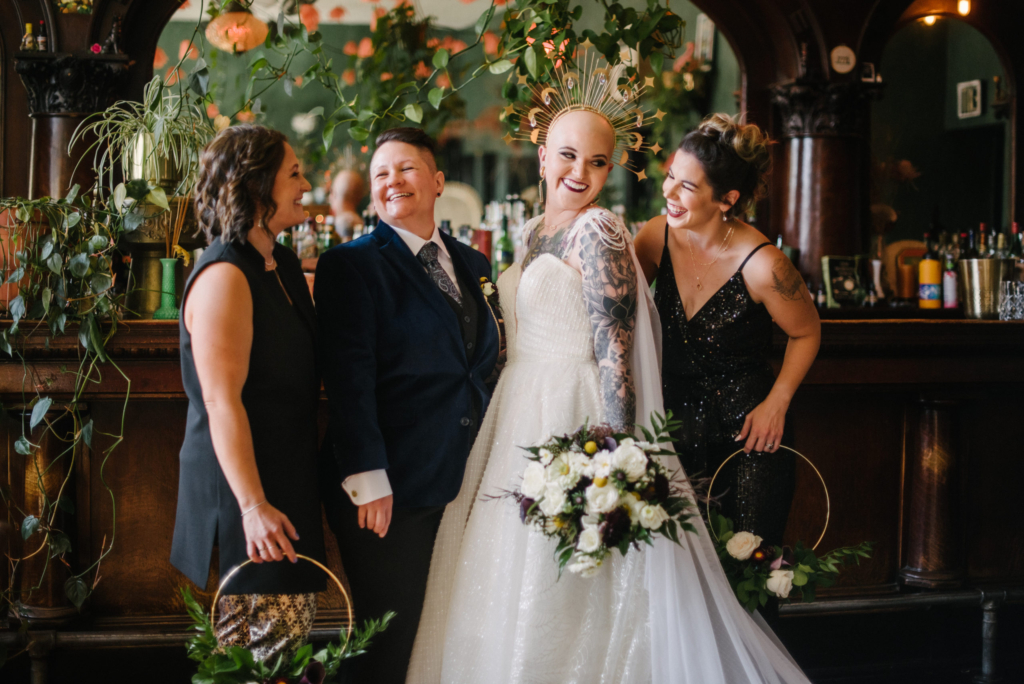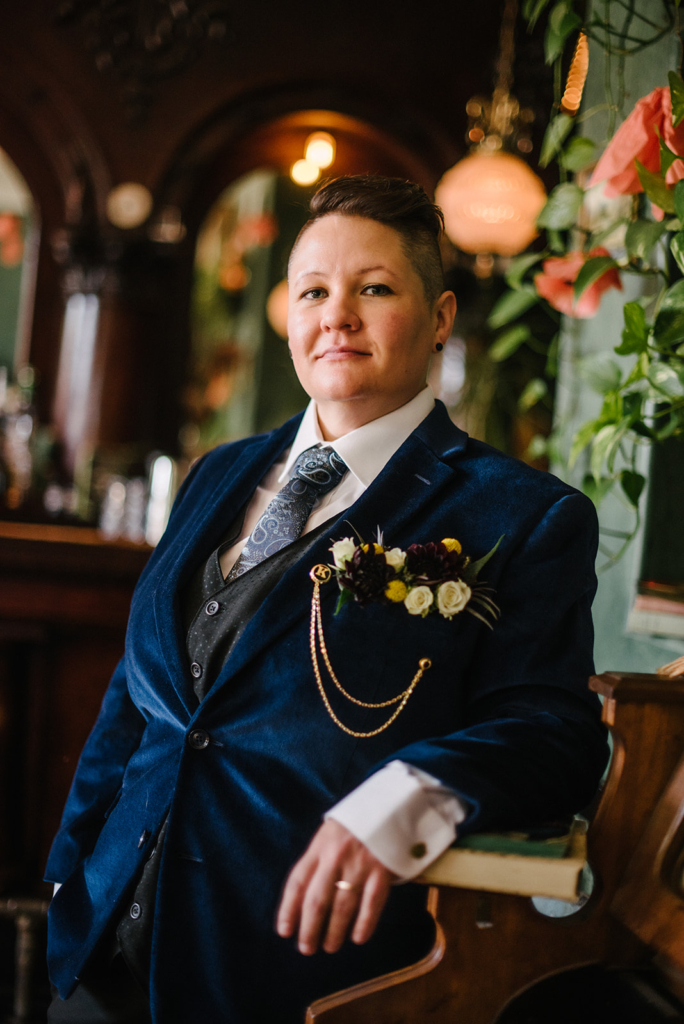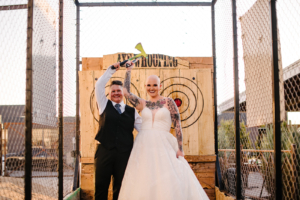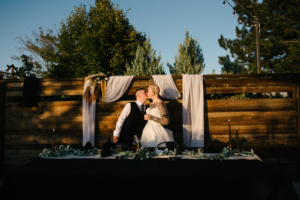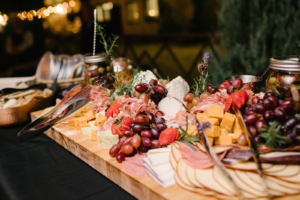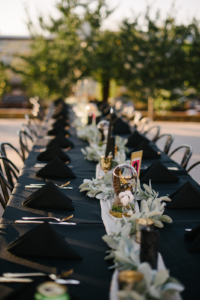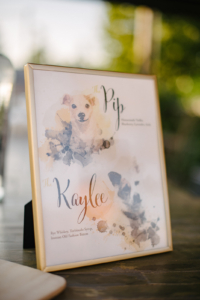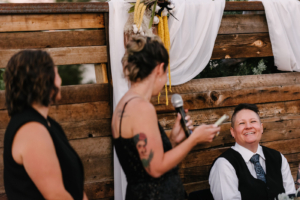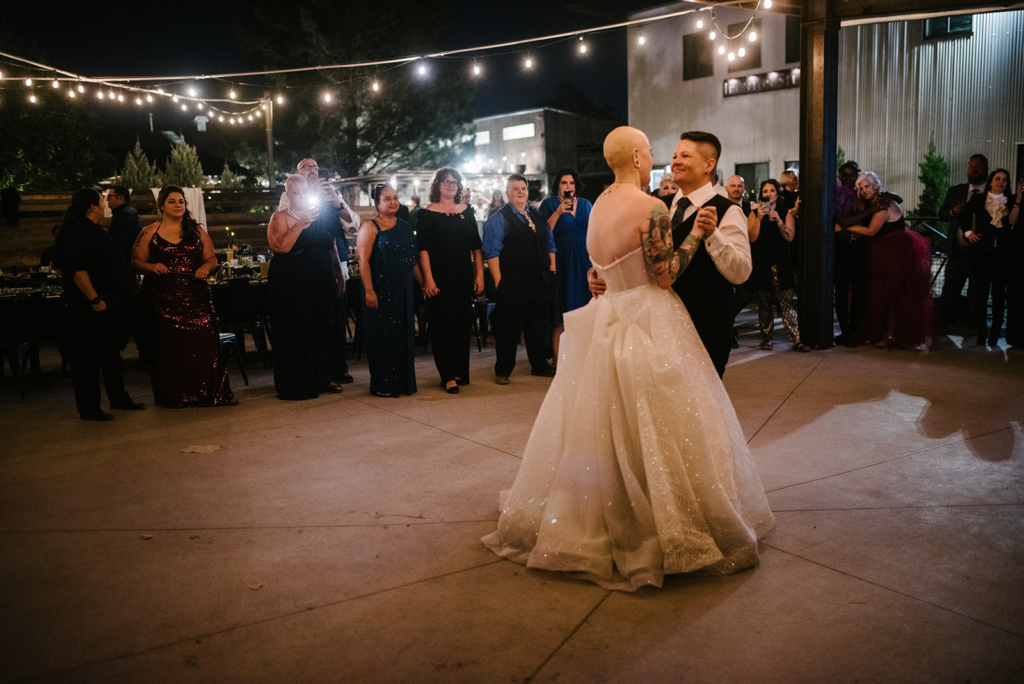 Acknowledgements for Kayln & Annie's Wedding
Photography Venue: @ftgreenebar
Wedding Venue: @irontondistillery
Photographer: @friendsandloversphotography
Makeup: @sabrinadeemermakeup
Florals: @rowdypoppy
Dress: @rkbridal
Crown: @bladeandknoll
Jewelry: @the.prettypotato.official, @sarahojewelry, @holdenrings
*********************************************
Want to know more about The Master Plan
and how Jamie can help you?  CLICK HERE!