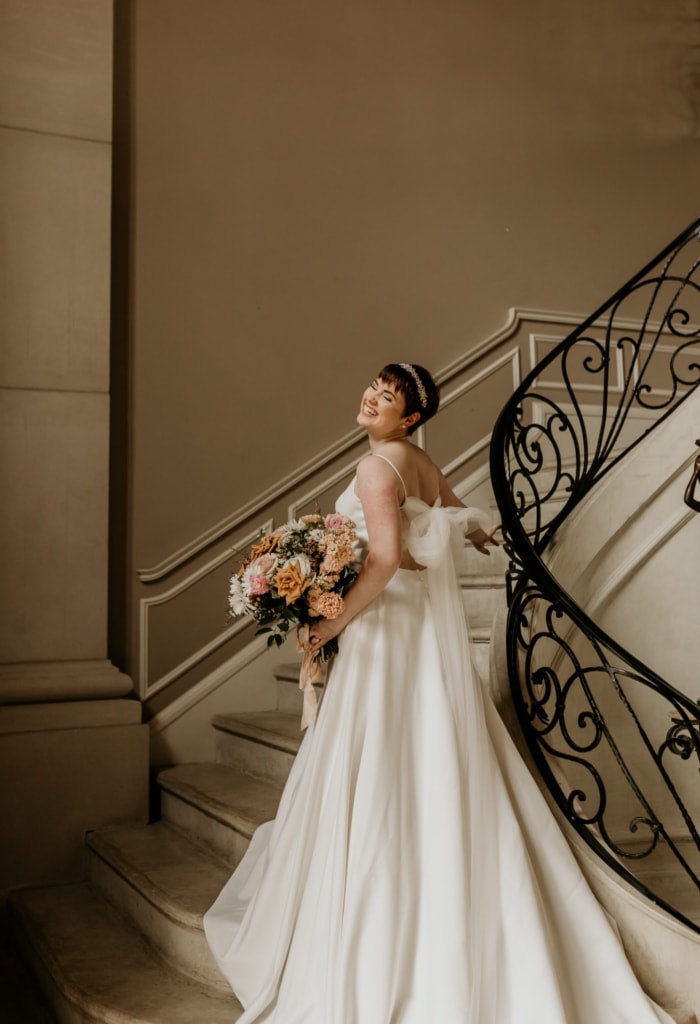 Please join us in collectively drooling over the work of our incredible Mastermind gal, Kirsten!
After months of rigorous investment into her business, we're honored to feature her amazingly thoughtful and intentional styled shoot.
Kirsten specializes in timeliness weddings for the modern couple. You can find her website here at White Pine Coordination and on Instagram @whitepinecoordination.
Enjoy!
The Vision for the Event
"I wanted to highlight the diversity of the military community both in their talents within the wedding industry + who they were as individuals. Of the 11 vendors involved, 7 of them were military affiliated with Kayleigh, one of the models, being Active Duty Air Force.
Being a military spouse that moves from place to place every few years, its super hard to break into any community; let alone one as safeguarded as the wedding industry. I wanted to highlight these talented women in hopes to bring their talents to the forefront of everyone's minds. These top notch women deserve all the praise for their sacrifices. They play the role of single moms sometimes when their spouse is deployed, full time workers + talented visionaries in the wedding industry!" ~Kirsten
Advice or Recommendations for Engaged Couples
"Tell YOUR love story. Not anyone else's. If you want a ceremony piece that is 60 feet of PVC pipe covered in florals for your wedding decor, DO IT. (Yes, that is 60 feet of PVC pipe you see in the ceremony shots!) Make yourselves happy, don't go into debt + have the time of your life doing it!" ~ Kirsten
A Few More Awe-inspiring Detail Shots
Credits go to…
Planner/Designer | @WhitePineCoordination
Photography | @faithealyphotography
Models | @paiged_movement & @kmaerob
Florals | @silksabloom
Hair + Makeup | @paintedbyhaley
Dress | @thebridalcottage
Venue | @goodwinmanor
Cake | The Sweet Treat Boutique
Stationery | @dayflowerdesigns
Signage | Timber Lane Creations LLC
Interested in learning more about The Union Mastermind program?
Not a current member or graduate of The Union Mastermind program?
–> Join the waitlist HERE! (We have limited spots for each program and you will be notified when a new session opens up.)
–> Learn all about the program HERE! (It is a monthly membership program that gets you ready to launch your wedding planning business with the support of Jamie Wolfer and others Mastermind members.)