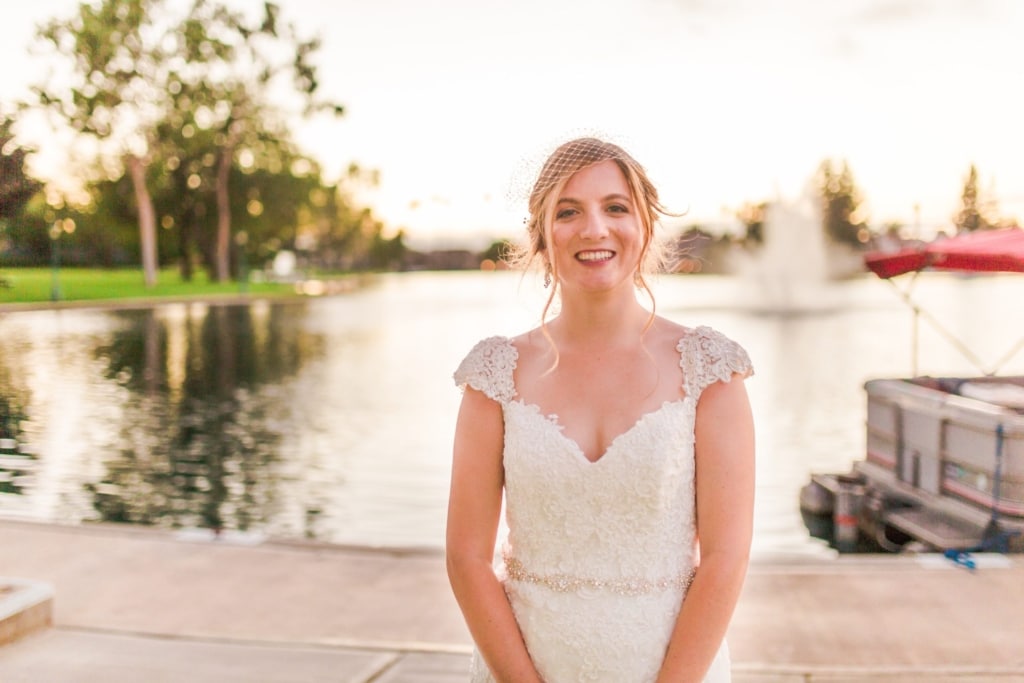 Hey there Lovely Human!
I reached out and asked brides in my communities, "What was the best wedding planning advice you received when planning your wedding?" 
The responses were so amazing!  Hearing from so many brides and nearly-weds from their point of view was awesome.  As a wedding planner, I'm on the other side of things and I thought you'd love to hear from others who are currently planning their wedding or who were recently married.  
Here's what they all had to say!  
Get Organized!
"Budget before you book anything!" 
This is something that I firmly believe and I can tell you that this is one of the most important things that you can do to set yourself up for success.
Do not book a single vendor, venue or anything until you know how much you have to spend on each part of the event.  If you only have $10,000 and you spend $7,000 of that on a venue, you're going to put yourself over budget or you're going to have to cut some massive parts of your wedding right from the start.
"Create a separate wedding email address."
Several people suggested this simple, yet, brilliant idea! Do yourself a favor and create a separate wedding email address. It's great because you can easily share it with your partner and your vendors to keep everyone in the loop!
When your wedding's over, you can just simply delete it. Easy-peasy.
"Make lists for everything!"
Your brain will be going a mile a minute, don't put the pressure on yourself to remember every little detail.  Make lists and share them with your coordinator.
Getting dressed – yours and your partner's outfits, include every tiny detail you can think of. 
Ceremony – special photos, candles, keepsakes displayed, etc.  
Reception – centerpiece items, how you want the tables set-up, special needs for any guests, songs you definitely want to hear (or NOT hear) at the reception, etc.
"Number your RSVP return cards."
You'll be amazed at how many family and friends have completely terrible, illegible handwriting.  If you number your cards against a spreadsheet of everyone invited, you can easily figure out who Mr. and Mrs. Scribbly-name should be!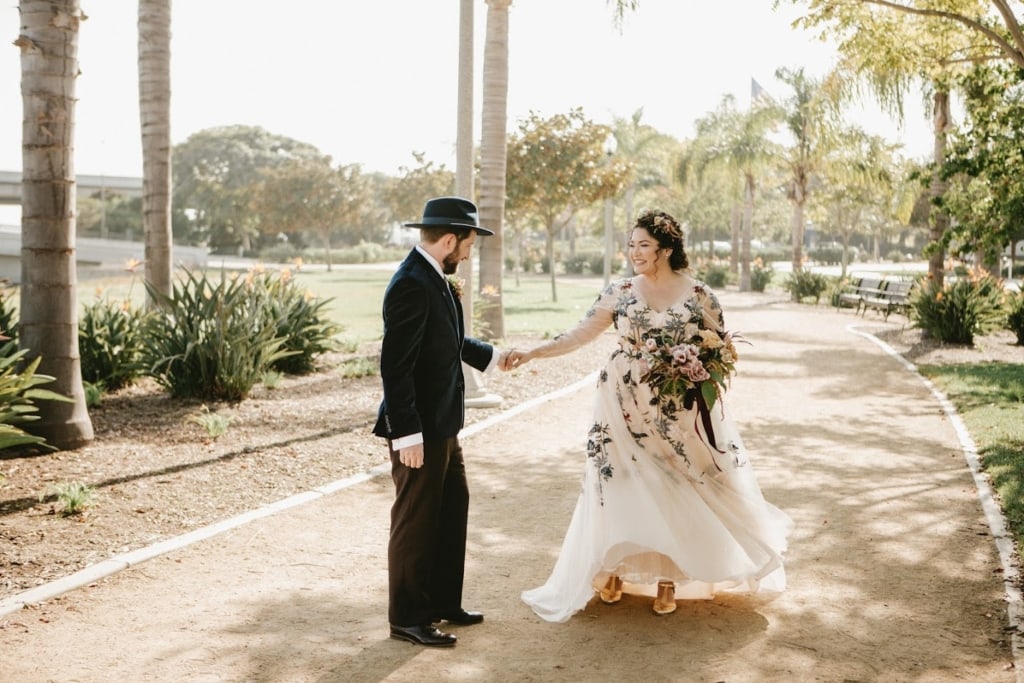 Get Clarity!
"Read your contracts more than once!"
Read your contracts thoroughly before signing them. Then read them again about a month before your event as a refresher so you know exactly what to expect from each vendor on your wedding day.
"Get everything in writing."
One person said, "If it's not in writing, it doesn't count." That is such a powerful (and true) statement!
Some vendors have a high turnover rate and if an employee verbally makes you a promise, that does not help you if they no longer work for that company when your wedding date rolls around. Now the new person working with you was not there for that important verbal confirmation and has no obligation to honor it.
Make sure you understand your contracts and make sure you get every detail in writing.
"Stick to your priorities."
Several nearlyweds said, "Have your priorities and stick to them."
When I first meet with clients, I always ask them, "What are your top three priorities?"
I always get different responses (the food, the music, the photos), which is why you need to share them with your wedding planner and coordinator so that everyone is on the same page.
Knowing those priorities from the beginning will really help you and your partner-to-be make decisions throughout your planning process and keep you focused on what's most important to you.
"Know what DOESN'T matter."
Lots of brides said the best advice they got was, "Forget everyone else's opinion. All that matters is you and your partner."
A lot of brides were even saying, "Skip any normal wedding tradition if it's not important to you." Several mentioned they are skipping the bouquet and garter toss because it makes them feel uncomfortable. Great, skip them! 
I love to help couples navigate which traditions they want to keep and which they would rather skip.  This is all about you and your unique relationship, not always doing what everyone else does or has done! 
Slow things down and take in the memories.
"Take a break."
This is one of my absolute favorite pieces of advice.
So many brides mentioned that if your wedding planning becomes stressful, go for a walk, take a break. Another said, "Don't talk about planning your wedding unless you have a glass of wine in your hand." (I'm seriously wondering if I can implement that into my life because I'm talking about weddings all the time.)
It's okay to hit pause.  Planning an amazing wedding doesn't require your full attention 24/7. 
"Take some time with your new spouse on your wedding day, that's just the two of you."
"The best advice I've ever heard is to take time between the ceremony and the reception just with you and your spouse."
I think it is so important to take at least a few moments to just be present with each other.
I've had several couples say, "We decided to eat dinner by ourselves." At first I thought that was a little strange, but after seeing it done I cannot tell you how much my opinion has changed.  I have seen how restorative it is to take some time away from the craziness of the day together.
"Take a look around and capture the moment in your mind."
There are a few other times during the wedding day that brides said they took a pause.  One nice moment is at the back of the aisle before walking down, just stop for a moment and take it all in. 
Take a pause when you're both at the front of the ceremony together and turn to look at everyone who's there to celebrate with you.
Finally, someone suggested that at the end of the night, when the venue is cleared out, go back into the room and hug, high five, give each other a nice kiss. You did it! You have accomplished your dream wedding day!
Last Minute Stuff
"Something will go wrong and that's okay."
I feel like there's someone out there that needs to hear this…something will go wrong.
At every single wedding, something has gone wrong. Has it ruined the event? Absolutely not!
Most often it is something small like signs left in someone's car that don't show up until the cocktail hour starts or the decorations aren't perfectly placed. Your event will likely even run a little bit late. Not everything is going to be perfectly timed, but the good news is your guests won't know the difference as long as you don't draw attention to the little goofs in the day.
"Designate space to haul all your gifts and decorations."
Make sure there is space in the designated vehicles for all your decorations, gifts your guests bring, AND all the people who need to still fit in the cars. Be sure to plan this ahead of time to save time at the end of the day.
"Feed your wedding party throughout the day."
A wedding day is a LONG day.  Make sure your coordinator helps you bring in snacks, breakfast, lunch, lots of drinks, and a few other necessities like sunscreen, kleenex, and mints.  Lightheaded and sunburned friends and family happen all the time, try to avoid this!
Hope the advice helps!
I hope you have found some of the advice from real to-be-weds helpful. I strongly believe in getting advice not only from your wedding planner, but also from other recently engaged or married couples.
It's nice to hear from someone else who's in the middle of planning their own wedding or just had their wedding.  They will love to share their favorite bits of advice that helped them have the best day ever!
Resources
If you loved this blog, check out the YouTube version HERE!
If you want a wedding planner without the wedding planner price, consider joining The Master Plan and I'll walk you through your event step-by-step virtually!  I also do quarterly LIVE phone calls with my lovely Master Plan peeps.
Be sure to join our amazing community on Facebook where other couples planning their wedding are all there supporting each other and giving each other killer advice.  (Talk about weddings all darn day with these people when your co-workers are losing their enthusiasm…)