Reviews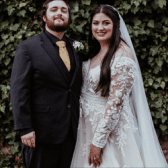 Madelynn & Devin Shephard
"The masterplan made everything super easy to keep organized! I was able to use it to keep an eye on my budget and payments and the Diy checklist was a game changer because I brought in the majority of my decor. I had a pretty easy going planning process."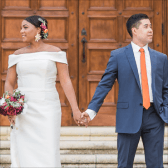 Victoria & Yoshio Nagatani Testimonial
"Wedding planning was fun, but challenging. It tested me creatively. Learning to save money through The Master Plan and how to prioritize different elements of our wedding gave me the confidence boost that I needed to get started. Joining the community and bouncing ideas off of other brides and grooms kept me going. I felt supported in sharing my thoughts, feelings, and questions during all hours of the day. As a bride planning her wedding from overseas, the community and all of the wisdom I gained from Jamie's videos were priceless."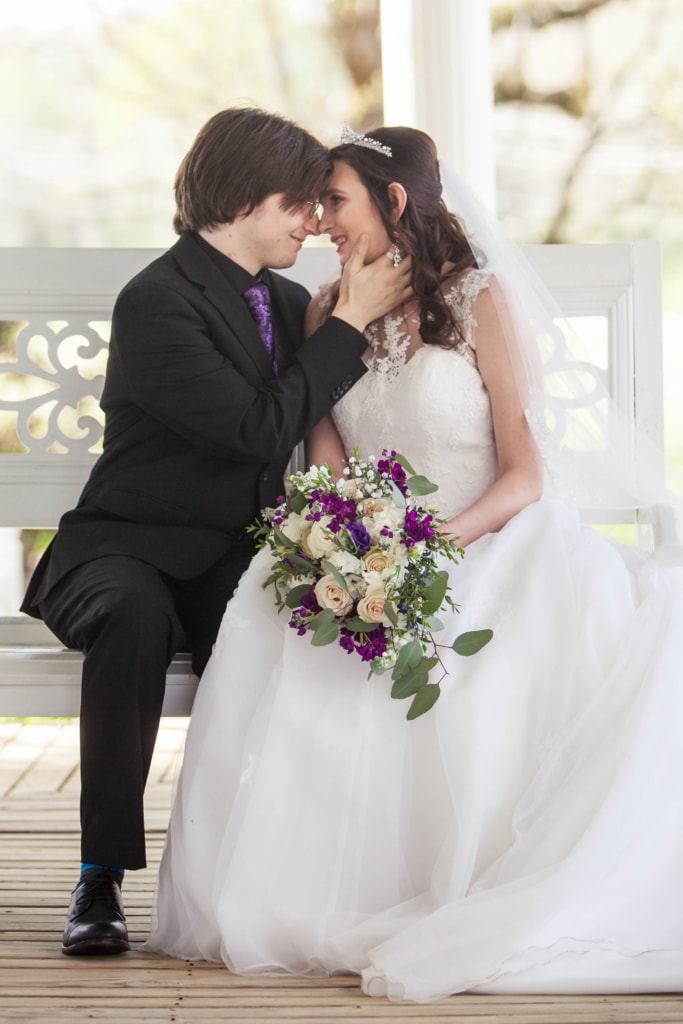 Jennifer & Zack Hendricks
"We were all a little lost having never planned a wedding, then my mom bought The Master Plan and that really saved the wedding planning. From the budgeting to the timeline, it all really helped crystalize the details in our minds."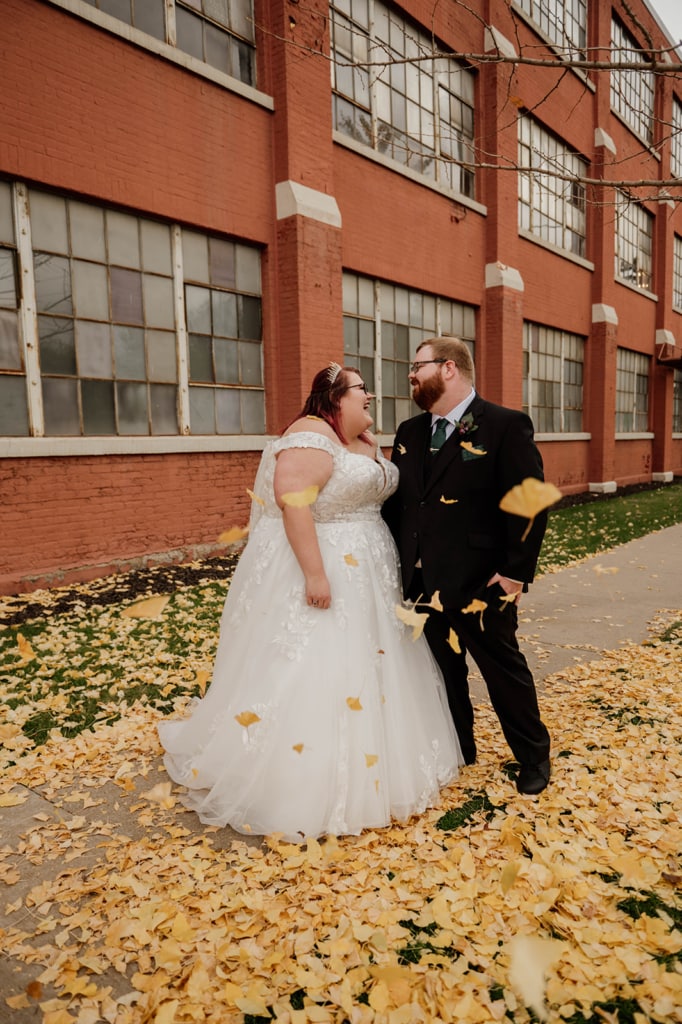 Destiny & Joshua
"The Master Plan was a lifesaver for pairing down all of my ideas and having a concrete point to come back to when I was running out of steam on projects. The invite tracker, day of timeline, and overall planning timeline were my most used tabs of the excel sheet and they really helped center my planning process."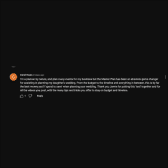 Carol Owen
"I'm a planner by nature, and plan many events for my business but The Master Plan has been an absolute game changer for assisting in planning my daughter's wedding. From the budget to the timeline and everything in between, this is by far the best money you'll 'spend to save' when planning your wedding. Thank you Jamie for putting this tool together and for all the videos you post, with the many tips and tricks you offer to stay on budget and timeline."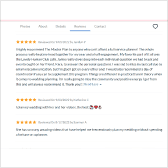 Jamilyn P
"I'm a planner by nature, and plan many events for my business but The Master Plan has been an absolute game changer for assisting in planning my daughter's wedding. From the budget to the timeline and everything in between, this is by far the best money you'll 'spend to save' when planning your wedding. Thank you Jamie for putting this tool together and for all the videos you post, with the many tips and tricks you offer to stay on budget and timeline."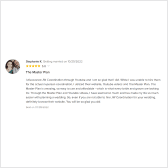 Stephanie P.
"I discovered JW Coordination through Youtube and I am so glad that I did. While I was unable to hire them for the actual in-person coordination, I utilized their website, Youtube videos and The Master Plan. The Master Plan is amazing, so easy to use and affordable – which is what every bride and groom are looking for. Through the Master Plan and Youtube videos, I have learned so much and has made my life so much easier with planning a wedding. So, even if you are not able to hire JW Coordination for your wedding, definitely browse their website. You will be so glad you did."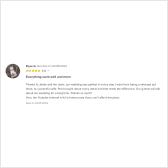 Elyse G.
"Everything went well and more!  Thanks to Jamie and her team, our wedding was perfect in every way. I went from being a stressed out bride, to a peaceful wife. She thought about every detail and that made the difference. Our guests will talk about our wedding for a long time. Thanks so much!  Also, her Youtube channel is full of ressources if you can't afford her plans."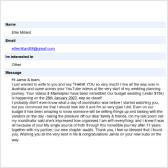 Ellie Millard
"Hi Jamie & team,
I just wanted to write to you and say THANK YOU so very much! I live all the way over in Australia and came across your YouTube videos at the very start of my wedding planning journey. Your videos & Masterplan have been incredible! Our budget wedding (under $15k) is happening on the 28th January 2023, eep so close!!
I probably didn't even know what a day of coordinator was before I started watching you, but you convinced me that I should look into it and I'm so very glad I did. Even on our budget it has been amazing to know someone will be setting things up and liaising with the vendors on the day – taking the pressure off our dear family & friends. On my last zoom call my coordinator said she's impressed how organized I am with everything- and I knew it was all because of you! My single source of truth through this incredible journey after 11 years together with my partner, our new chapter awaits. Thank you, I feel so blessed that I found you. Wishing you all the very best in life & congratulations Jamie on your new bubs on the way."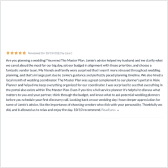 Lisa C
"Are you planning a wedding? You need The Master Plan. Jamie's advice helped my husband and me clarify what we cared about the most for our big day, set our budget in alignment with those priorities, and choose a fantastic vendor team. My friends and family were surprised that I wasn't more stressed throughout wedding planning, and that's in large part due to Jamie's guidance and perfectly paced planning timeline. We also hired a local month-of wedding coordinator. The Master Plan was a great complement to our planner's portal in Aisle Planner and helped me keep everything organized for our coordinator. I was surprised to see that everything in the portal also exists within The Master Plan. Even if you hire a full service planner it's helpful to discuss what matters to you and your partner, think through the budget, and know what to ask potential wedding planners before you schedule your first discovery call. Looking back on our wedding day I have deeper appreciation for some of Jamie's advice, like the importance of choosing vendors who click with your personality. Thankfully we did, and it allowed us to relax and enjoy the day. 10/10 recommend."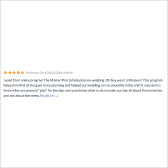 Ariel W
"I used their online program The Master Plan to help plan my wedding. Oh boy was it a lifesaver! This program helped me find all the gaps in my planning and helped our wedding run so smoothly in the end! It was nice to know when we pressed "play" for the day, everyone knew what to do to make our day all about the memories and not about the stress."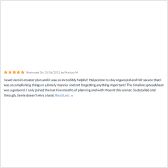 Marissa M
"I used Jamie's master plan and it was so incredibly helpful! Helped me to stay organized and felt secure that I was accomplishing things in a timely manner and not forgetting anything important! The timeline spreadsheet was a godsend. I only joined the last few months of planning and wish I found this sooner. So detailed and thorough, Jamie doesn't miss a beat."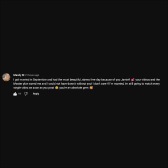 Mandy M.
"I got married in September and had the most beautiful, stress free day because of you Jamie!!
your videos and The Master Plan saved me and I could not have done it without you! I don't care if I'm married, I'm still going to watch every single video as soon as you post! You're an absolute gem!"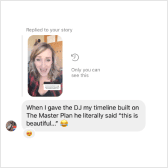 "When I gave the DJ my timeline built on The Master Plan he literally said, "this is beautiful…", thank you!"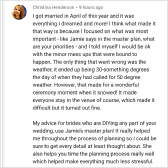 Christina Henderson
"I got married in April of this year and it was everything I dreamed of and more! I think what made it that way is because I focused on what was most important – like Jamie says in The Master Plan, what are your priorities – and I told myself I would be ok with the minor mess ups that were bound to happen. The only thing that went wrong was the weather, it ended up being 30-something degrees the day of when they had called for 50 degree weather. However, that made for a wonderful ceremony moment when it snowed! It made everyone stay in the venue of course, which made it difficult but it turned out fine.
My advice for brides who are DIY-ing any part of your wedding, use Jamie's Master Plan! It really helped me throughout the process of planning so I could be sure to get every detail at least thought about. She also helps you time the planning process really well which helps make everything much less stressful."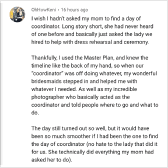 OhHowKeni
"I wish I hadn't asked my mom to find a day-of coordinator. Long story short, she had never heard of one before and basically just asked the lady we hired to help with dress rehearsal and ceremony.
Thankfully, I used The Master Plan, and knew the timeline like the back of my hand, so when our "coordinator" was off doing whatever, my wonderful bridesmaids stepped in and helped me with whatever I needed. As well as my incredible photographer who basically acted as the coordinator and told people where to go and what to do.
The day still turned out so well, but it would have been so much smoother if I had been the one to find the day-of coordinator (no hate to the lady that did it for us. She technically did everything my mom had asked her to do)."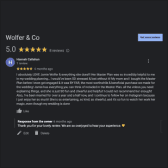 Hannah Callahan
"I absolutely LOVE Jamie Wolfer & everything she does!!! Her Master Plan was so incredibly helpful to me in my wedding planning… I would've been SO stressed & lost without it! 
My mom and I bought The Master Plan before I even got engaged & it was BY FAR, the most worthwhile & beneficial purchase we made for the wedding! Jamie has everything you can think of included in The Master Plan, all the videos you need explaining things, and she is just SO fun and cheerful and helpful! I could not recommend her enough!! 
Also, I've been married for over a year and a half now, and I continue to follow her on Instagram because I just enjoy her so much! She is so entertaining, so kind, so cheerful, and it's so fun to watch her work her magic, even though my wedding is done."