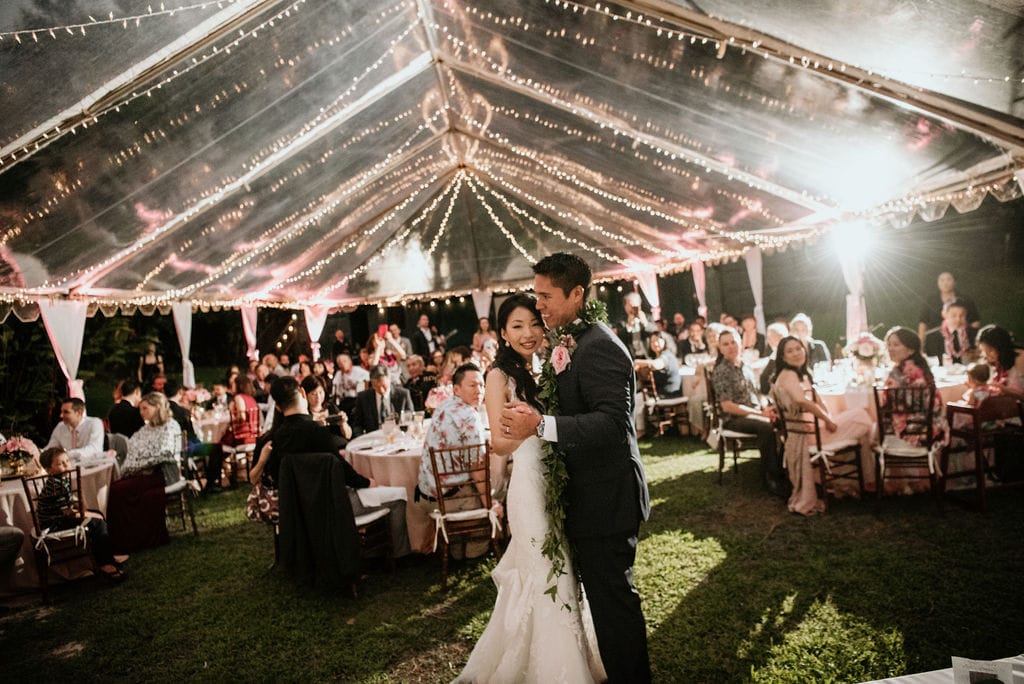 The list of tiny mishaps that can happen at an all-day event like a wedding is long. The good news? You can prepare for almost all of them ahead of time!
When the day comes, be sure to have your emergency kit ready to grab. (You can also think of this kit as your "peace of mind" kit.)
Here's a few very common issues I see pop up:
Ate a snack on the go, now there is something stuck in your teeth.
Does everyone have minty fresh breath? Think first kiss!
A few DIY wedding decorations need a quick hot glue fix.
Someone in the wedding party forget their socks.
With your carefully planned and pre-packed wedding day emergency kit you can handle almost any little issue that arises with confidence! (For my wedding pros, here's a link the bag I love to use for my kit!)
Be sure to ask your day-of wedding coordinator if this is something they already provide. Many seasoned and well prepared planners know about the "emergency kit." If you have a request, let them know! They will likely be happy to add it to their bag for you.
The items I suggest below are also useful around the house after your wedding. This kit is not a waste of money at all, it is totally worth the investment. This is a kit I suggest for wedding pros, so yes, it's a bit long.
So, let's dive into the items I suggest you consider packing…
Personal Hygiene
Hand sanitizer
Disposable razor
Shaving cream
Disposable one-time use toothbrushes with the paste loaded into them
Dental floss
Mints and gum
Tampons and pads
Chapstick (maybe a couple!)
Band-Aids (several sizes)
Kleenex travel packs
Tweezers
Deodorant
Lotion
Baby powder
Make-up remover wipes
Q-Tips
Contact lens solution
Eye drops
Beauty & Fashion
Variety of combs
Hair touch-up towelettes
Hair spray
Bobby pins & hair ties
Nail polish remover
Clear nail polish
Nail clippers
Nail file
Push pins, safety pins and floral pins
Black socks (mens)
Tide stain remover pen
Dryer sheet for static prevention
Sewing kit
Lint rollers
Chalk (for covering a stain quickly)
Utility Items
Straws
Energy drinks & mixes
Paper clips & binder clips
Hot glue gun & glue sticks
Super glue
Masking tape
Rubber bands
Moleskin for blisters
Matches & lighter
Highlighter pens & Permanent markers (Sharpies)
Scissors
Tape measure
Eyeglasses repair kit
Medicines – allergies, pain, upset stomach, gas, and UTI
Dog treats and toys if furry friends will be at the wedding
Here's a fun little "what's in my bag" YouTube video where I show what is in my own day-of wedding coordination bag. This video is geared towards wedding planners, but it completely applies to my budget-minded people out there planning their wedding themselves!
Needing help planning your wedding without the large wedding planner price tag? Check out The Master Plan where I walk you through the entire process every step of the way as your virtual wedding planning guide!
Also be sure to join our amazing community over on Facebook where you can crowdsource all your referral, advice and virtual hug needs. This is truly a one-of-a-kind wedding support community, so go introduce yourself!