Small Weddings Can Be Glamorous Too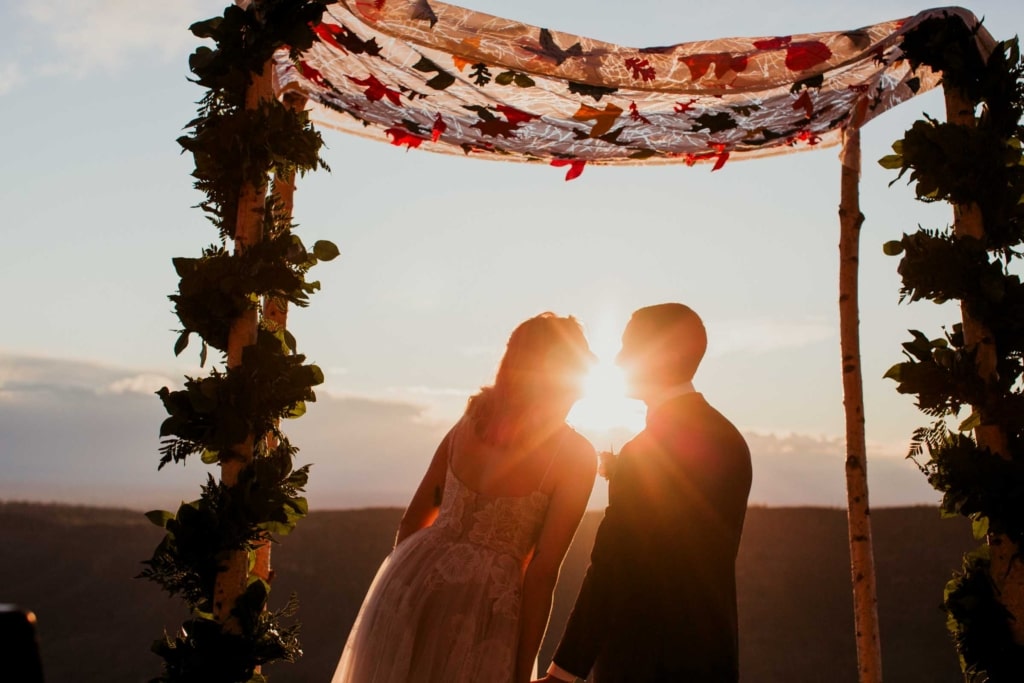 Monica + Ben
Magalia, CA
14 guests
$8,000 budget
Top priority: Intimacy
What was your wedding planning experience?
"We wanted a small wedding to share with our immediate family and closest friends, and my number one goal was to not be postponed due to COVID. I kept it small and was able to have so many handmade elements and contributions from every single guest. We hosted at my grandpa's house that he and my grandma designed together, my sister made wine and thrifted vintage goblets, my father-in-law made porcelain napkin rings, my mom and mother-in-law made our chuppah canopy, my dad constructed the chuppah, our best friend officiated, the best man's wife became our florist.  It made planning insane because we had virtually no vendors (only a restaurant to cater and a friend who is also a professional photographer), but I love looking back at how personal every single detail was."

-Monica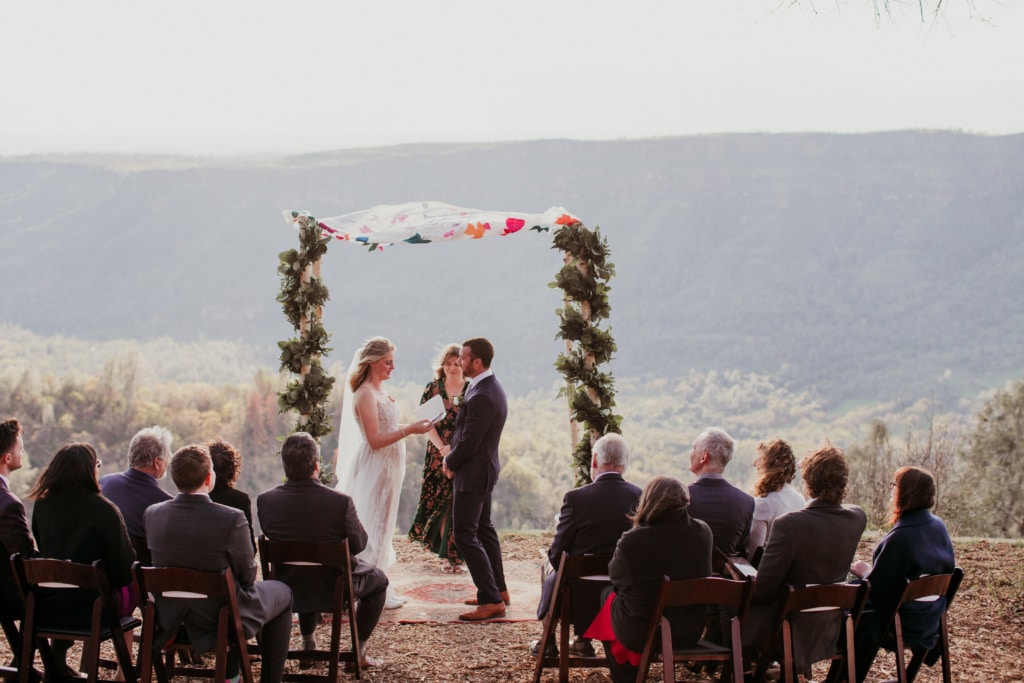 What was your favorite part of your wedding day?
"Seeing our family and friends all come together (and bust their butts) to get everything in order for us to have a beautiful day."

-Monica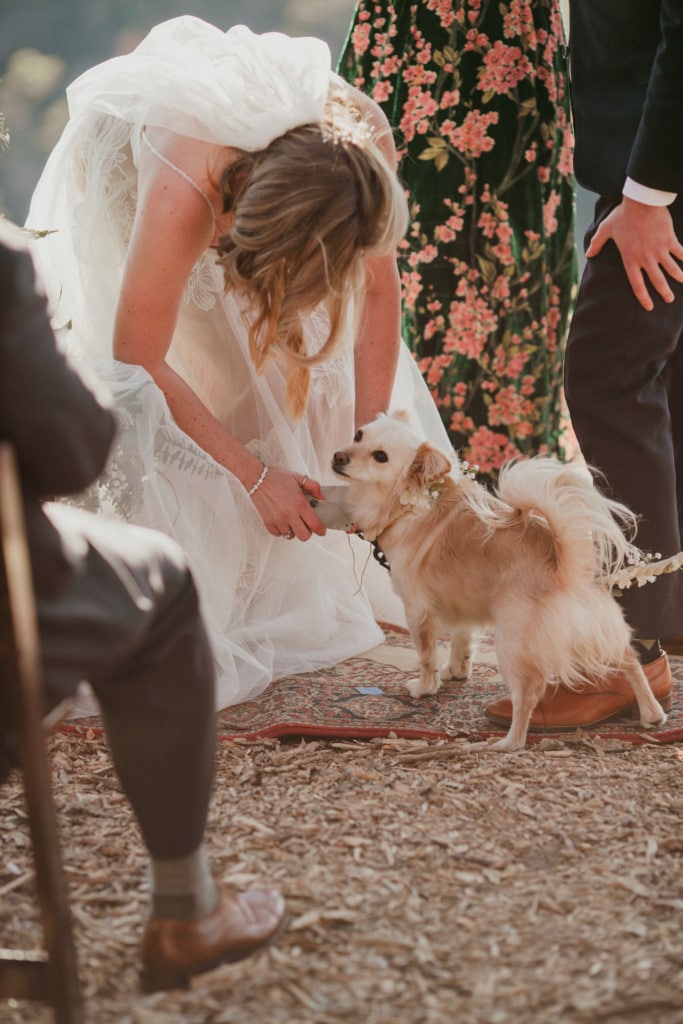 Advice for other couples?
"When Jamie says don't DIY everything, she means it. I'm a crafty/handy person and have crafty/handy friends and family and we pulled it off, but we were all EXHAUSTED by the time the ceremony started. I only regret feeling so sweaty and rushed that morning. Also to roll with the punches. I had to take an antibiotic the night before, which made me puke the morning of. It snowed briefly, I cut my leg shaving, I completely forgot to pack foundation, our ring bearer dog wouldn't stop barking during his walk down the aisle. None of that could ruin the day, because at the end of it all I married my best friend, surrounded by my closest people."

-Monica